Bangladesh: Many will Recognize How Valuable Peace is
Peace Initiative: Youth and Women Activism
Peace Project: Peace Walk
Publish Date:
8th July, 2017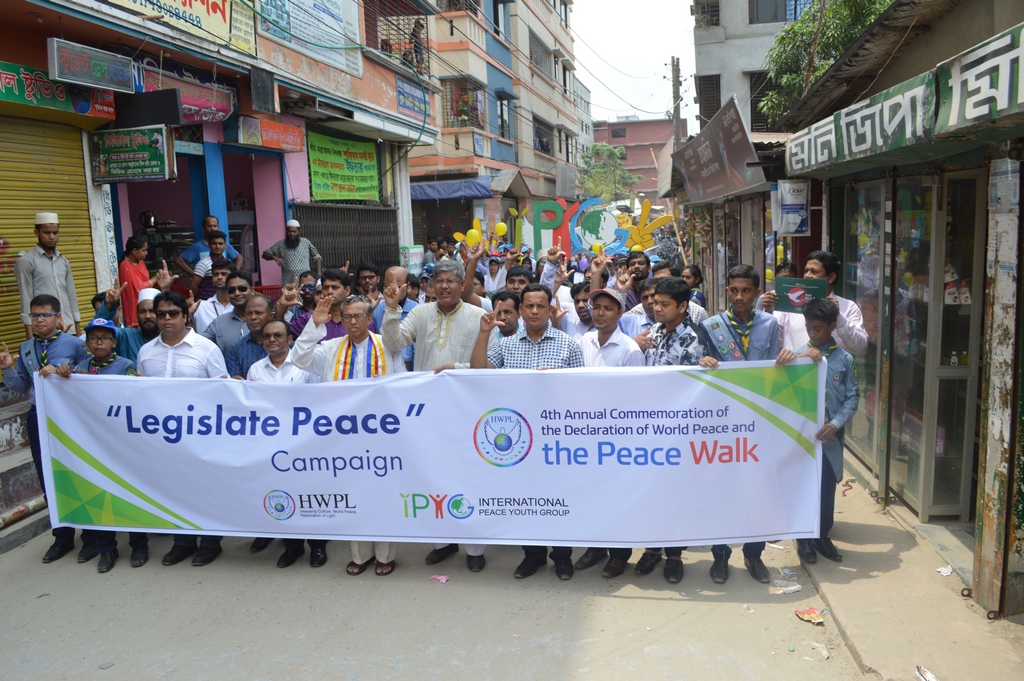 On 25 May 2017, 3,000 students at Shamsul Hoque Khan School and College in Bangladesh joined the peace walk at the 4th Annual Commemoration of the Declaration of World Peace.
Brahamda Pratap Banua Ripon, Secretary General of the Bangladesh Bouddha Kristi Prachar Sangha Youth Dhaka, delivered his speech regarding the ideals HWPL and IPYG stand up for, the principles envisioned in the Declaration of World Peace and the overall significance this event held.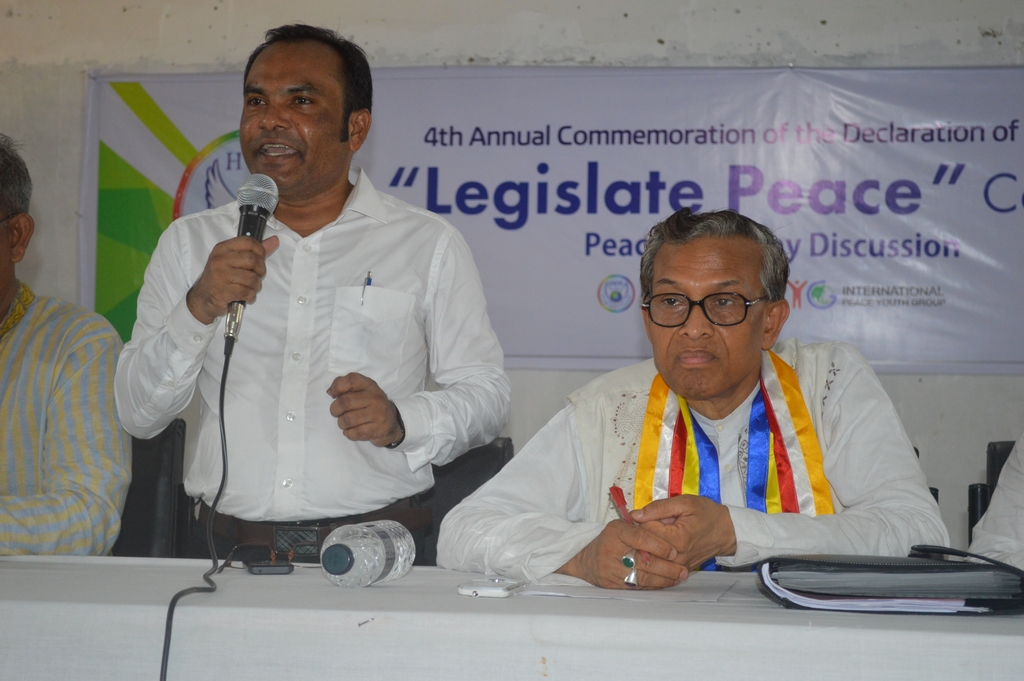 Dr. Mahbubur Rahman Mollah, principal of Shamsul Hoque Khan School and College said
"It is my pleasure to host the 4th annual commemoration event at the Shamsul Hoque Khan School. Today, many people will recognize how valuable peace is and how important it is to maintain it in our lives. This event informs people in every corner of Bangladesh that it is possible to have peace in everyone's lives."
Ismail Hossain, Zabad, President said
"I think we celebrated the programme successfully. In our peace walk many students, leaders, religious leaders presented and they are the true messengers of peace. According to our thinking, they will keep contribution to maintain peace in the society. They will sacrifice to solve the problems of people and set up peace among people.

Those who presented there, they are from many classes, religions, regions but in one place they are same that is to maintain peace in societies. We are happy to hold such kind of peace walk. I think in future we will be able to hold such kind of peace walk or similar programme.

So, we are true messenger of peace we love peace and peace, we try to maintain peace in society."